Recruiting Job Candidates Over 50 With a Welcoming, Inclusive Environment
For Brio Living Services, a nonprofit aging services provider based in Grand Rapids, MI, recruiting and retaining its professional caregiver workforce is a relentless challenge, as it now is for all providers. One recently launched retention strategy–a program that enables frontline staff to receive bonuses between $4,000 and $14,000, depending on seniority–is helping improve retention rates (see this article for details).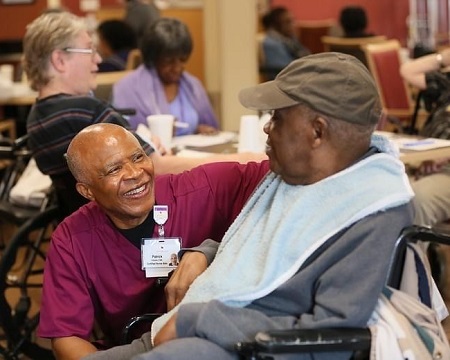 But Brio Living Services also is focusing on "seniority" in another way, with its initiative to actively recruit employees over age 50. To that end, the organization has achieved the Certified Age Friendly Employer (CAFE) designation. The CAFE program, created by the Age-Friendly Institute, recognizes employers' commitments to being great places to work for those over age 50.
Michelle Baldwin Henderson, Brio's chief human resources officer, sees the effort as part of the organization's diversity, equity, and inclusion (DEI) work. In that work, Henderson says, "a lot of times we focus on race or ethnicity or religion, but age is a big factor, and age discrimination, as we know, is alive and well. We wanted those who were older to see us as a welcoming, inclusive environment."
The organization's leaders are trained on bias and interviewing techniques, and age bias is included. "We all have bias," Henderson says. "But not knowing you have it and letting it impact your hiring decisions is a problem."
Age Is No Impediment
Henderson says that about 17% of Brio's workforce is aged 55 and older. While many employees in that group have been with the organization for many years, Brio has, since 2020, offered 20% of its positions to those aged 50 and older. The breakdown of job categories among those new hires are as follows:
Administration, 14%
Caregivers, 58%
Dining, 8%
Environmental services, 8%
Hospitality aides, 4%
Managers, 8%
"We've hired people in training and development who are over 60," Henderson says. "And we've hired caregivers, dining roles, environmental services, really any job. I just met with our residents about recruiting and retention, and they asked, 'Can we apply for the roles?' I said, 'Interesting that you should ask!'" Henderson says hiring decisions are based on the individual qualifications and abilities, not age, and the organization will do whatever it can to accommodate residents interested in jobs.
Participation in the CAFE program allows Brio Living Services to use the CAFE seal on its website, job postings, and other materials. It is also listed on the Age-Friendly Institute's website, AgeFriendly.org's Jobs section, and on the employer reviews section of RetirementJobs.com. Spring and fall networking conferences are available to participating employers as well, a chance to share best practices with other organizations actively reaching out to older job seekers. The Age Friendly Institute also offers free membership to a program that vets service providers–car mechanics, tax preparers, contractors, and more–for up to 50 staff members aged 55 and up at Brio.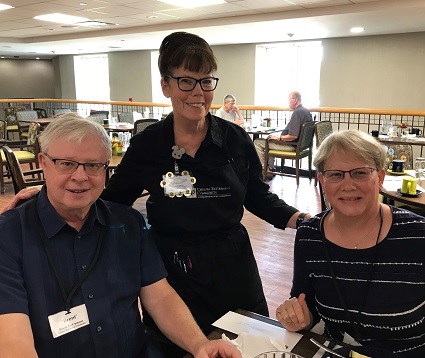 "Oftentimes […] in the work that we did in our workforce planning retreats, we were unknowingly and unintentionally marketing to much younger people. And what that helped us recognize is that we were missing a large population of people who could provide a stable, dedicated workforce that we were not connecting with. And it's being mindful of our mission and our vision, which is to help all age well, including our team members," Henderson says.
For some older workers, health and retirement benefits can be more valuable than money. Brio Living Services offers life insurance and short- and long-term disability insurance, and provides a 5% match to employees' retirement plans–available from day one of employment. Health insurance is available to any employee working at least 30 hours per week.
Tim Driver, president of the Age-Friendly Institute, says employers who make efforts to attract older workers are part of a "vocal minority that want to be proactively recruiting and retaining people over 50. The ones who are doing it really, really get it and want to go after it. The messaging also goes beyond staff; it goes to customers, it goes to investors, it goes to anybody looking at the organization."
Driver's research shows that organizations that serve older adults tend to benefit by employing older adults. "If you're in a senior living environment, or a home care environment, the rapport established between a 62-year-old and an 82-year-old tends to be a little bit stronger on average, than the rapport between a 22-year-old and an 82-year-old. And that's partly because they just have more in common."
How is your organization increasing wages and benefits to attract and retain direct-care professionals? The LeadingAge Story Collector, powered by Greystone, makes it easy to submit your story. Try it now.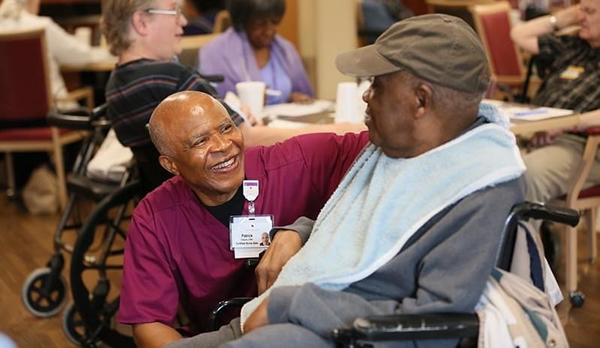 Most Recommended