Technology Helped This Provider Maintain a Human Touch During Pandemic
When the coronavirus pandemic hit, Sharon Towers, a life plan community in Charlotte, NC, suddenly needed to find new ways to keep residents engaged, and to facilitate communication between residents and their families and friends, who could no longer visit in person.
Jessica Bourque, director of vitality and well-being, says her team had to adapt to the new situation by moving activities to virtual mode, helping residents stay in touch with their families, and bringing residents up to speed on the new world of teleconferencing and remote participation. Staff spent a lot of time facilitating communication.
"In health care and assisted living, every single resident was [able] to talk to their family at least once a week. We divided those up based on units, and assigned those to certain staff members. And literally, that is all my team in health care did—they went with the masks, the gloves, the sanitizer, door to door, to help them call their families and connect. We also called every independent living resident every day."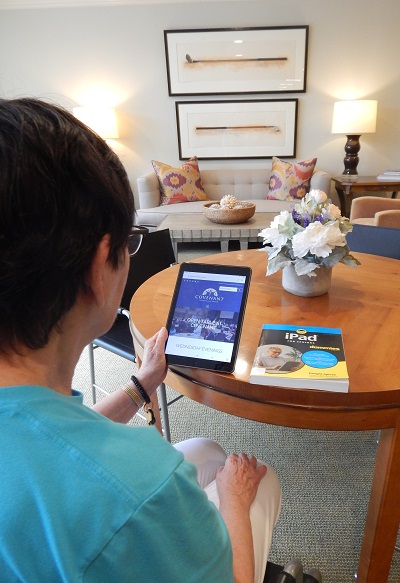 Vitality and well-being staff already had their own iPads before the pandemic, so there were enough devices to help residents visit their relatives. Independent living residents, most of whom already had their own computers, tablets, or smartphones, nonetheless needed tech support from staff. Later, a new full-time employee was hired to do nothing but make resident communication easy.
All residents needed a human touch.
"Sometimes a staff member might have 10 check-in calls a day," Bourque says, "and it might take four hours, because [residents were] so lonely. They just really needed to talk, and the connections we built with the residents during that time were amazing. So, I think that recognizing that was going to be our biggest challenge. If they weren't dying from COVID, they're dying from loneliness."
Sharon Towers used technology already at hand—Zoom, FaceTime, YouTube, an in-house TV station, LifeLoop, Cubigo, and Eversound to keep residents engaged and connected to staff and families:
For more details on how the organization used technology during the pandemic, see this November article from the The Journal on Active Aging.
Bourque says if anything good has come out of the terrible year we've just experienced, it's the way the pandemic "pushed us to rethink things. And to get out of that rut […] We've been doing the same thing for 100 years, it's time to do more." The crisis, she says, forced them to use technologies they have had all along, but never used in this way.
She also can't imagine how the last 16 months would have gone without the technology and broadband access to use it.
"I realized we were super lucky here," Bourque says. "Everybody can access YouTube […] almost everybody's got an iPad. I have a friend who works at a Medicare/Medicaid facility, who does not have the type of resources that [we have]. She and I were brainstorming all the time, about what could she do? She doesn't have a TV station; they don't have money for an iPad. I think we would have lost so many more people from the social isolation and loneliness. I also feel so bad for the older folks who are living at home; [Sharon Towers] people are saying, thank God I live here. What would I be doing at my home right now by myself?"
This story originated in the LeadingAge Story Collector, powered by Greystone. Submit your story now.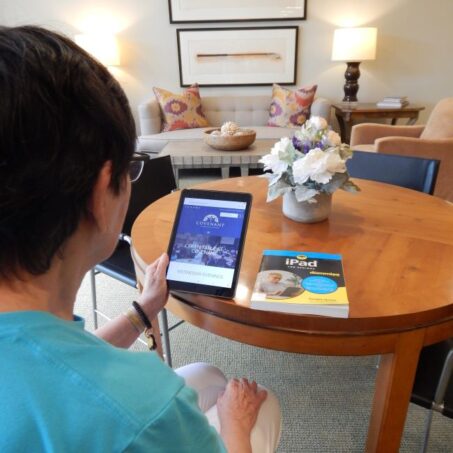 Most Recommended