Workforce |
September 20, 2022
We Feel Your Pain. We Have Your Back.
What are the top three challenges facing providers in the field of aging services?
I'll never forget how one LeadingAge member answered that question several years ago. Our top three challenges, suggested the member, are "workforce, workforce, and workforce."
Recruiting, retaining, and developing a quality aging services workforce has always been hard work. That work got much harder during the COVID-19 pandemic, when we asked our dedicated teams of frontline professional caregivers to work long hours and to put their own lives at risk, all while they struggled to meet the needs of their own families.
Despite the challenges they've faced over the past 30 months, many of these caregiving professionals continue to show up for work each day to provide dedicated service to older residents and clients in a variety of care settings. Indeed, frontline professional caregivers are the backbone of our organizations. They make it possible for us to provide high-quality services and supports to older adults.
These professional caregivers have earned our admiration, our respect, and our gratitude. That's why we've been celebrating them throughout National Workforce Development Month. And that's why LeadingAge is committed to taking every step necessary to ensure that a compassionate, committed, skilled, and expanding workforce will be there for residents and clients well into the future.
That may seem like an ambitious goal, given our current workforce crisis. But I am here to offer you two assurances:
LeadingAge feels your pain. We know the workforce crisis is creating huge challenges for your organizations. Along with you, we take these challenges very seriously.
LeadingAge has your back. We're doing everything we can to help you navigate this crisis. We recognize that there are no easy answers here—and that no single strategy will produce the results we need. That's why LeadingAge has always taken a holistic approach to navigating workforce issues through:
Respected Research: Over many years, LeadingAge has contributed in meaningful ways to workforce-related thought leadership through the Better Jobs Better Care initiative and, more recently, through our seminal, reports on Making Care Work Pay, professionalizing the caregiving workforce, and enhancing frontline nurse management.
Aggressive Advocacy: We're implementing a major, multifaceted campaign to raise awareness and understanding of our workforce issues among lawmakers and executive branch policymakers. Members have contributed to this campaign by sharing their compelling stories of service with legislators and policymakers.
Robust Member Services: LeadingAge offers a host of services and resources to

support member workforce initiatives and growth.

We share workforce solutions that have worked for other members. We offer a

Career Center

to help you find candidates who can fill key roles in your organization. And we've created practical

leadership development

,

training, and education

resources to help you

strengthen the skills of your workforce, create a healthy workplace culture, and increase the diversity of your team—so the people who work for you today will remain with you for many years to come.
I'm particularly excited about an upcoming online event focusing on the importance of building formal career-advancement opportunities through career ladders and lattices. I hope you'll join us next Wednesday, Sept. 28 to hear from leaders in the field of aging services about why they think it is so important to develop career paths that encourage career advancement among team members at all levels of our organizations.
My visits with members over the past 20 years have convinced me that LeadingAge organizations are great places to work and that your employees make a real difference in the lives of older adults. That's why we've spent September spreading the word about your incredible work, and about the many opportunities for rewarding careers in the aging services sector.
We promise to continue that work, with your help, because we believe that the professionals working in aging services are at the heart of how America cares for older adults and supports families—and we need them more than ever.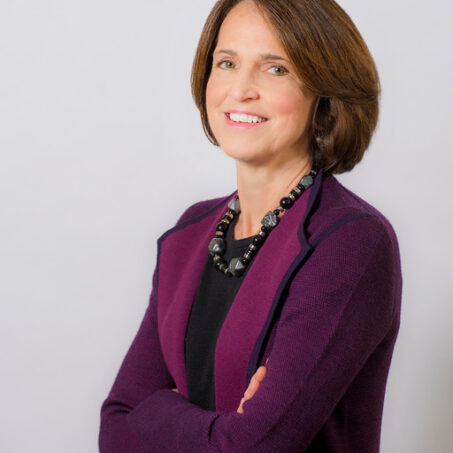 Member Recommended