Why Providers Are Not Receiving PRF payments And Future Opportunities
The following explains the reasons why some providers are missing out on funds. It is based upon information LeadingAge has gleaned through discussions with the outgoing HHS Secretary's office staff and updated PRF FAQs.
Why Phase 2 payments have not been received yet
Recent HHS FAQs on Phase 2 PRF payments indicate that some providers have not set up their Optum accounts yet and so HHS has no way of sending an Automated Clearing House (ACH) payment. LeadingAge has learned that some providers may not have gone through the extra step (outside the PRF application process) to establish an Optum/ACH Account. In other cases, providers believe they provided all the required documentation to set up such an account but upon contacting Optum about their account status, find that Optum is still waiting for additional documentation. , LeadingAge would encourage providers who have not yet received Phase 2 payments to check on the status of their Optum ACH accounts. (see below for details). Please note that Phase 3 applicants might also want to check their account status if this is the first payment they will receive from PRF, as their payments could also be delayed for the same reason.
HHS PRF FAQ: I applied for funds as part of Phase 2 of the General Distribution. Why have I not yet received a payment? (Added 1/15/2021) Many applicants that believe that their organization has not yet been paid under Phase 2 have received funds that can only be accessed after setting up an Automated Clearing House (ACH) account. Organizations with revenue greater than $5,000,000 are required to set up ACH accounts to allow the Department of Health and Human Services (HHS) to most effectively and quickly deliver funds to providers, as well as maximize program integrity and fraud avoidance. For assistance in setting up an ACH account, please contact the Provider Support Line at (866) 569-3522 (for TTY, dial 711). Other applicants may have received Phase 2 funds in November or December that the applicant believes were part of Phase 3 of the General Distribution. Additionally, HHS has requested that a small number of applicants resubmit their application and financial information for data verification. In some instances, HHS has not received the requested resubmissions, and therefore, cannot adjudicate those applications.
Reasons that providers were denied Phase 3 PRF payments
When HHS announced that it would be distributing $24.5 billion in Phase 3 funding, it noted that 35,000 of the 70,000 applicants would not be receiving a payment. Providers have begun receiving notices that their request for Phase 3 funds was denied. This may be for one of the following reasons:
The provider didn't suffer significant financial impacts in the first half of 2020 due to the coronavirus. Phase 3 payments only took into account losses – increased expenses and lost revenues attributable to coronavirus – in the first half of 2020. Many providers were hit harder in the last half of 2020 so their first and second quarter may not have shown a negative financial position. 

The provider may have already received at least 2% of their patient care revenues through prior General Distributions in Phase 1 and/or 2. If they didn't, they would have received a payment to bring them up to 2%. If yes, then HHS would look to see if the provider had needs beyond that.

HHS determined the provider had received sufficient funds to date to cover 88% of losses in the first half of 2020. HHS made these determinations by calculating 88% of the provider's "losses" minus any targeted distributions received– such as included SNF Targeted Distributions (May 2020) and Nursing Home Infection Control distributions and incentive payments (August 27 and beyond), to determine if the provider was still short on funds. This did not take into account losses incurred in the third and fourth quarters of 2020. 

The provider's application contained information that was disputed by the HHS accountants reviewing the applications. Specifically, applications were reviewed to ensure:

All items reported as patient care revenue were appropriate for inclusion. When they weren't appropriate, HHS excluded them from the calculations.
Provided documentation substantiated the reported numbers in the application.
That the reported lost revenues or expenses appeared to be within normal parameters. Extreme outliers in comparison to the provider's peer group were excluded.
For further detail, the following is the HHS PRF FAQ that discusses the methodology it used for the Phase 3 Distribution and the criteria for disqualifying certain applicants on this topic.
What will be the methodology/formula used to calculate provider payment in Phase 3 General Distributions? (Modified 1/12/2021) Providers will be paid up to 88 percent of their reported losses (both lost revenue and health care related-expenses attributable to coronavirus incurred during the first half of 2020). Some applicants will not receive an additional payment, either because they experienced no change in revenues or net expenses attributable to COVID-19, or because they have already received funds that equal to or exceed reimbursement of 88 percent of reported losses. Providers that have not yet received and kept a payment that is approximately 2% of annual revenue from patient care as part of a prior General Distribution will receive at least that amount as part of their Phase 3 payment. Certain applicants may not receive these full amounts because HHS determined the revenues and operating expenses from patient care reported on their applications included figures that were not exclusively from patient care (as defined in the instructions), reported figures were not reflected in submitted financial documentation, or reported figures were extreme outliers in comparison to other applicants of the same provider type; instead, HHS capped the amount paid to these provider types based on industry estimates of revenue and operating expenses from patient care.

When will Phase 3 payments be made? (Modified 1/12/2021) HHS began issuing Phase 3 – General Distribution payments in mid-December, 2020, and will continue making payments through the first months of 2021 to those providers that experienced a change in revenues or net expenses attributable to COVID-19 and that have not already received funds that equal or exceed reimbursement of 88 percent of reported losses, as well as to those that have not yet received and kept a payment that is approximately 2% of annual revenue from patient care as part of either Phase 1 or 2 of the General Distribution. HHS is continuing to review and validate applications received and will disperse payments in batches as applications are adjudicated.
Tax Identification Number Validation Issues
LeadingAge has heard from members whose TINs were not validated and therefore, they were prevented from completing an application for Phase 2 and/or Phase 3 funds.TIN validation is essentially a data matching exercise. It requires the same information to be on the application as is listed with the IRS and for licensed providers, it must also match what is on file with their state licensing agency. In other words, there are a lot of ways a provider's TIN may not get validated. In addition, we have learned that even in some cases where LeadingAge confirmed that the provider was a LeadingAge member, these TINs were inexplicably not validated by HHS. The outgoing staff of the HHS Secretary's office informed us that we would be able to submit a new list of providers whose TINs were not validated. We are awaiting further details about the information HHS would like us to collect as part of this process. Once we have this information, we will set up a process for collecting this data from our members. We don't know all of the implications of this activity but believe it may open up a future opportunity for these providers to apply for funds, which they have been prevented from doing to date. Stay tuned for more details in the coming weeks.
Future opportunities to apply for PRF
Many of these obstacles and setbacks undoubtedly are frustrating and disheartening to members and providers in need of these funds. Unfortunately, there is currently NO appeals process under Provider Relief Funds. Congress ensured through its COVID Relief Package passed in December 2020 that there will be at least one more opportunity—Phase 4 — to apply for additional funds.  Specifically, it requires that the HHS Secretary use 85% of the remaining and newly-appropriated funds for reimbursing providers for coronavirus losses in the last half of 2020 and the first quarter of 2021. We estimate that about $50 – 60 billion remains in the PRF. The outgoing HHS team started the work for this next application process but we need to wait until the new HHS team starts before any new application process can be initiated. LeadingAge will push for HHS to make this a priority, as we know many providers were hit harder in the last half of 2020.
As always, please reach out to Nicole Fallon, VP, of Health Policy & Integrated Services for any of your Provider Relief Fund questions and join us for our Coronavirus Update Calls at 3:30p on Mondays, Wednesdays, and Thursdays for the latest PRF news.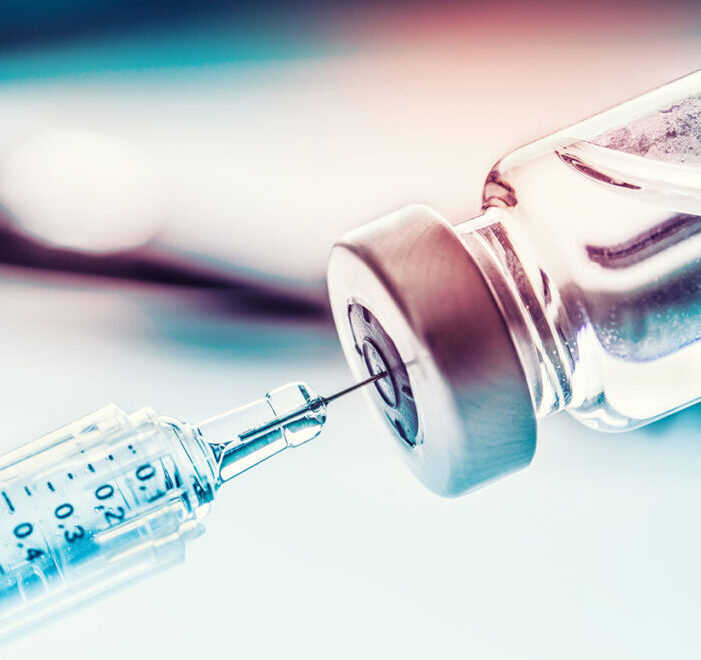 Most Recommended