Hospice |
August 12, 2022
11 Top Tech Sessions Enrich Annual Meeting
This month, I'd like to call your attention to the information-packed lineup of technology sessions at the upcoming LeadingAge Annual Meeting + EXPO and encourage you to register!
I also hope you check out the updates to a CAST technology tool, learn about a pilot to increase connectivity in affordable housing, take a survey on interoperability if you are with a skilled nursing facility, consider the importance of robust infrastructure to support connectivity, and much more. Read on!
Register Today for 11 Tech Sessions at the LeadingAge Annual Meeting + EXPO
To learn about the latest technology solutions and strategies, register now for the LeadingAge Annual Meeting + EXPO, to be held Oct. 16-19, 2022, in Denver. The Aging Services Technologies track includes 11 invaluable sessions.
Explore technologies that support life enrichment programming and engagement, rehabilitation and therapy, and staffing solutions. Discover the latest in voice interactive technology, robotic applications, and technology in affordable housing. Find best practices to develop effective business and IT strategies and partner with your technology company.
For more information, see the Aging Services Technologies Track highlights in this month's Tech Time, plus the full schedule of events and education program.
CAST Updates Shared Care Planning and Coordination Online Tool
LeadingAge CAST has updated its Shared Care Planning and Coordination Online Tool, which will help you learn about these technologies and choose the best solution for your organization. The latest version includes updated product information for 10 products in the online selection tool and product matrix.
The tool now includes one new vendor. Evoke Health provides a self-serve approach to communication for long-term care. Clients can share resident information with families in real‑time through secure electronic health records (EHR) integration.
Pilot Program to Increase Connectivity in Affordable Housing
As LeadingAge and CAST work to increase internet access in affordable housing, the Federal Communications Commission (FCC) has created the "Your Home, Your Internet" pilot program. The pilot will raise awareness of the Affordable Connectivity Program (ACP), which provides up to $30 off monthly internet service to qualifying households, including households receiving rental assistance, making their internet service effectively free, and a one-time $100 discount toward a connected device.
The pilot will test the best methods for helping HUD-assisted residents learn about and enroll in the program. Learn more at "FCC Creates 'Your Home, Your Internet' Pilot Program for Households Receiving Federal Housing Assistance."
Skilled Nursing Facilities: Please Participate in Interoperability Survey
If you are a skilled nursing facility, please take a survey to assess your organization's capabilities related to interoperability. IQVIA is conducting this survey on behalf of the Office of the National Coordinator for Health Information Technology (ONC), which is part of the Department of Health and Human Services.
Interoperability may improve transitioning care between acute-care and post-acute care facilities. Your responses will help develop future federal policies.
You do not have to have an EHR to take the survey. Please allow 10 minutes to share how your organization:
Uses (or doesn't use) electronic health records.
Exchanges clinical information electronically with hospice and other organizations.
IQVIA is only looking to speak to one respondent from each facility. Please either
Call 917-542-5651 directly between 9 a.m. and 5 p.m. to speak to an IQVIA team member or to leave a message OR
Register online, and one of IQVIA's team members will contact you directly at a time that is convenient for you. You will see 917-542-5651 on your caller ID.
The Importance of Robust Infrastructure
Be sure to check out my recommendations in "Robust Infrastructure Essential for Tech Success" in this month's Tech Time. The article includes highlights from a HealthTech article, where I shared the importance of robust connectivity and network infrastructure. Both support an organization's market competitiveness by enabling residents to use a wide array of devices, which leads to reduced social isolation.
I also shared the importance of a fiber backbone to meet bandwidth demands, which are increasing by 50 percent year over year, and mentioned federal grant funding for broadband infrastructure.
More Tech Time Learnings
Find more important learnings in this month's Tech Time articles. Be sure to check out "Audio-Only Telehealth Can Lead to Disparities" to learn about equitable telehealth solutions and how LeadingAge resources and advocacy can help. "Virtual Reality Aids Dementia Care" shows how this groundbreaking training gives caregivers empathy for patients' experiences.
In "How Robots Are Aiding Senior Living," discover robotic solutions that ease workforce shortages and identify residents' health risks early. "Prizes Offered for New Alexa Skills" presents an Amazon contest for developers to create Alexa skills for older adults. "Member News" shares your colleagues' accomplishments.
Contact Me
As always, if you can help, have any suggestions, or if I can be of assistance in any way, please do not hesitate to contact me.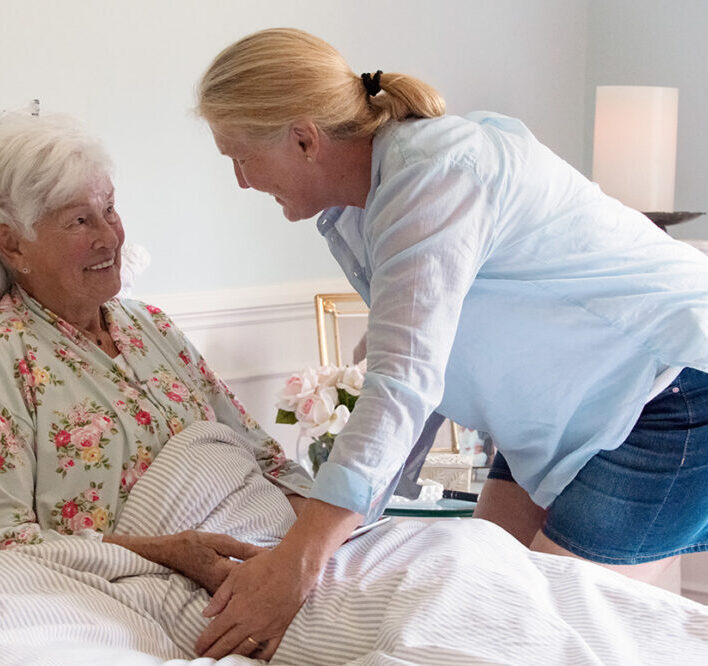 Member Recommended