COVID | COVID Vaccination |
September 08, 2022
Decoding Mixed Messages on Updated Booster Recommendations
The Centers for Disease Control & Prevention (CDC) announced new COVID-19 booster recommendations on September 1, recommending bivalent vaccines for individuals 12 years and older. The updated Pfizer-BioNTech vaccine is authorized by the Food & Drug Administration (FDA) for individuals 12 years and older and the updated Moderna vaccine is authorized for individuals 18 years and older. Both vaccines target Omicron B.4 and B.5 variants. Though the new bivalent boosters are not yet widely available, they are the only mRNA boosters authorized at this time, as FDA has withdrawn authorizations of the previous monovalent vaccines for use as boosters and the Novavax vaccine has received authorization only as a primary series vaccine.
The new booster recommendations have changed the CDC definition of "up to date". Individuals aged 12 years and older must receive an updated (bivalent) booster 2 months after completion of the primary series or 2 months after the most recent booster to be considered up to date. This creates quite a problem for nursing homes, since "up to date" impacts several aspects of operations and compliance, including quarantine of residents following admission or exposure, work restrictions of staff following exposure, asymptomatic screening testing of staff, and visitation considerations such as location and source control.
In communication with LeadingAge, the Centers for Medicare & Medicaid Services (CMS) acknowledged the difficulty posed by the new recommendations and stated that compliance will be based on existing guidance that does not address the new bivalent booster. CMS intends to provide additional information regarding the bivalent booster at a future time.
What This Means for Members
The updated booster recommendations have a varied impact on nursing homes initially. As noted, CMS will consider compliance based on the previous definition of "up to date", meaning that nursing homes may consider quarantine, work restrictions, asymptomatic screening testing, and other operations based on receipt of monovalent boosters until further notice.
Additionally, as we know from previous CDC updates to the definition of "up to date", reporting in the National Healthcare Safety Network (NHSN) system is based on a surveillance definition, which cannot be updated during a reporting quarter. As noted here, the definition of "up to date" for NHSN reporting purposes will hold steady until the reporting week ending September 25, 2022. CDC will issue additional information and resources to clarify the surveillance definition of "up to date" for NHSN reporting purposes prior to the beginning of the new reporting quarter on September 26.
Because the COVID-19 vaccine mandate uses "fully vaccinated" in the regulatory text, these requirements are unchanged by the CDC change of "up to date". For compliance with the Omnibus COVID-19 Health Care Staff Vaccination Requirements, staff working in nursing homes must be fully vaccinated (completed a primary series) or have been approved an exemption. However, according to Interim Final Rule COVID-19 Vaccine Immunization Requirements, nursing homes must educate residents and staff on COVID-19 vaccination and offer or assist with accessing vaccination as needed. This means that nursing homes will need to educate residents and staff on the new CDC recommendations for the updated bivalent boosters and should make a plan with their long-term care pharmacy or other resources to offer or assist residents and staff in accessing the updated boosters when they become available.
LeadingAge continues to work with CDC, CMS, and the White House around vaccine access. While no federal program has been announced for vaccinating residents and staff, we will continue to advocate for access and eliminat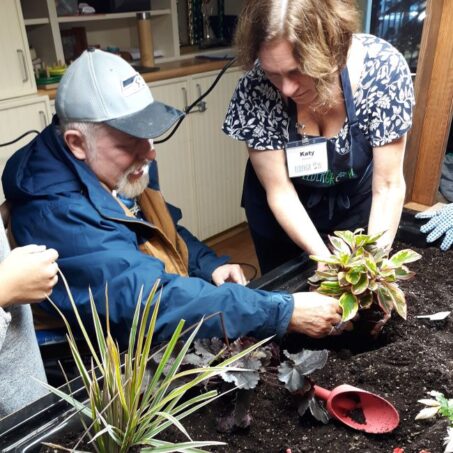 Member Recommended