Homes, Services, and Supports Help Older Adults Keep Leading Life
LeadingAge's new Keep Leading Life public awareness campaign, part of the Opening Doors to Aging Services initiative, is dedicated to showcasing the scope of resources and options available to older adults.
With the supports they need to live their best lives, older adults, their families, and our communities are all better off. Here are the stories of a few older adults who are "aging their way" with the help of creative, accessible services from LeadingAge members.
Elaine Jones
For years, Elaine "Mother" Jones advocated for the rights of seniors in San Francisco to have better lives and improved housing conditions. She often took her advocacy to the streets, holding rallies alongside former SF supervisor Jane Kim, who represented the district in which Jones lived—the Tenderloin, arguably San Francisco's most economically challenged and trouble-ridden neighborhood. Among Jones' many contributions, she advocated for seniors to have access to nutritious meals and grocery items, green open space, affordable services, public and indoor safety, plus she helped start a senior support group for her fellow tenants. In 2015, Kim awarded Jones a Certificate of Honor from the Board of Supervisors for her extensive work in affordable housing advocacy and contributions to the city.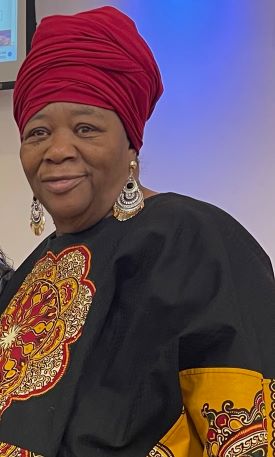 At the time, Jones resided in a single-room-occupancy (SRO) hotel in the Tenderloin. Even though she had established herself as an outspoken and lovingly persistent tenant organizer, her life was far from rosy. Like so many of her neighbors, Jones endured years of drug abuse and survived several suicide attempts.
In 2021, things changed. Jones was being harassed and threatened by a fellow tenant. It was a breaking point for her, prompting her to take legal action and finally seek a new home. At 68, it was her turn to have a better life of her own.
Jones landed at The Coronet, a mixed-use senior living facility managed by Bridge Housing, located in the same building on Geary Street as the Institute on Aging (IOA) headquarters. Jones also enrolled in On Lok's PACE program at IOA.
The new home and services have been game-changers for Jones. Not only is her current living situation much safer, she has also received much-needed medical attention and had her glasses repaired. "They've even addressed the calluses on my feet," she says, with glee in her voice.
Jones has given a lot to the city in which she loves, but the city wasn't always as kind in return. Jones feels the love at last. "I'm tickled pink with how my life is going now," she says. "It's keeping me going and letting me give back to other seniors in turn."
Leona Nelson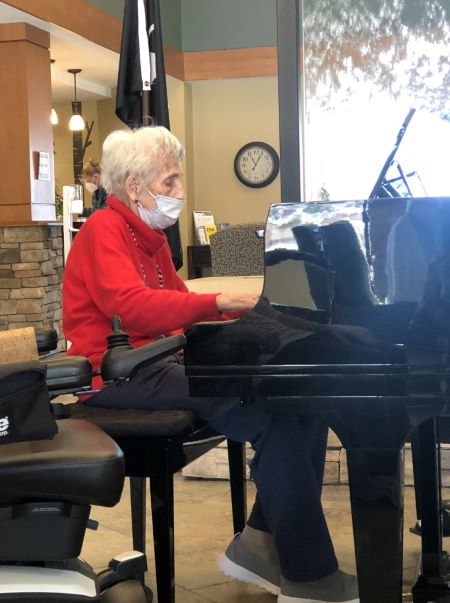 Leona Nelson truly embodies the concept of active aging and makes a positive difference in the lives of others. Leona has lived at The Fountains at Hosanna, Lakeville, MI, for four years and is over 100 years old. Nelson is a warm person and she touches people's lives daily. Living in a nonprofit retirement community enables her to live her best life, and to contribute to the happiness of others.
Nelson has turned out to be an integral part of the community in many ways. She steps forward as a resident ambassador, introducing herself to new residents, inviting them to a meal and to activities. She makes sure that they know their way around the community.
She took it upon herself to befriend a resident who had never left her apartment or had contact with anyone else for five years. This resident is now attending activities and participating in the community–an amazing transformation. The staff at The Fountains is thankful, but this resident's family is beyond grateful.
You can often find Nelson sitting at the grand piano in our entry providing an impromptu concert for the residents–without sheet music. The staff knows that Leona lives her life with purpose and believes that God is still guiding her each and every day.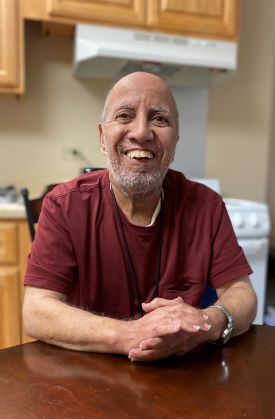 Rudy Baquet
Rudolph "Rudy" Baquet moved to St. John Berchman's Manor, a Christopher Homes community in New Orleans, LA, after his previous home was damaged in Hurricane Ida. His previous apartment did not have income-based rent and it took a toll on him financially since he was no longer working. Moving to a nonprofit affordable housing community has enabled him to live life free of worry. Baquet says he loves living at the community, a HUD 202 property, because it is for older adults, the rent is income-based, and the staff cares about the residents.
Baquet, 69, especially enjoys the free meals he receives during the week, but what he loves most of all is that living at St. John Berchman's allows him to live closer to his supportive family.
Bette Witcher
When you first meet Bette Witcher, you can't help but smile. She is almost always smiling, and hands out genuine compliments like candy. You can't miss her, and that is a good thing because behind that smile, red hair, and purple accessories, is a woman with a fantastic past and a huge heart.
Witcher has lived at Beth Sholom Village (BSV), Virginia Beach, VA, for 10 years and plays an important role at BSV: She welcomes all new residents with open arms and fills them in on what is important to know as one begins life in the community.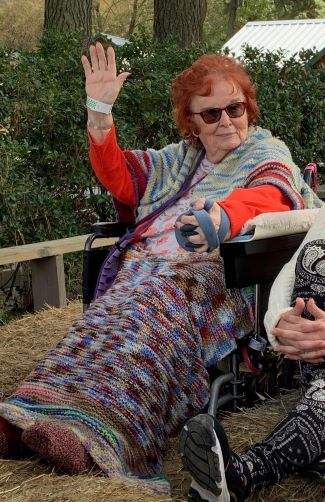 She loves living at BSV because of the staff: "Oh, I love living here. This has become my home. Mostly, I love the staff. They are so nice and caring. They are always looking out for me."
Born and raised in Virginia, Witcher was married at 15, eloping with her late husband Billy in Hertford, NC. She left high school to marry Billy, and they had three children. They remained married until his passing 60 years later. Her son Earl passed away as an adult. Though saddened by her loss, Witcher remembered a favorite saying of her grandmother, "Gotta move forward and not wallow."
Witcher started a realty career in the early 1960s, at a time when women did not often do so. She later became a manager of agents at another company. This was rare for a woman in the industry at the time, but as always, she broke those barriers and won the respect and admiration of her employees. When the owner stepped down as president, he tapped Witcher to take over. She declined the offer because she did not want to leave her agents. She had built an excellent relationship with them, and they adored her. That team of agents so cherished her that even after many years of of living at BSV, they surprised her during the pandemic, lining up outside her window to sing Happy Birthday.
Do you have a story to tell? The LeadingAge Story Collector, powered by Greystone, makes it easy to submit yours. Try it now.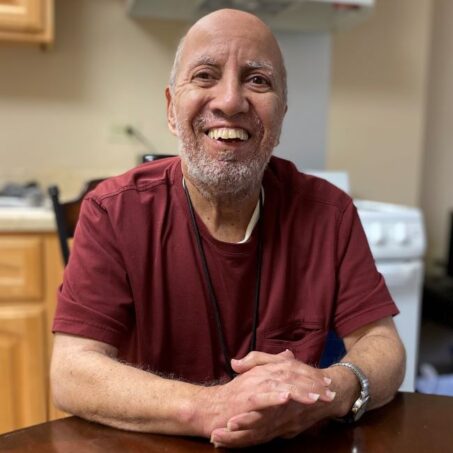 Most Recommended