HUD Posts Updated NSPIRE Standards, Seeks Feedback
As HUD moves forward with its overhaul of physical inspections, the agency posted an updated set of draft building standards that will be evaluated during inspections under the new NSPIRE model. HUD's NSPIRE website now hosts a fully revised version of the new standards (Version 2.1, dated April 2, 2021), which will eventually be incorporated into the final NSPIRE inspection protocol.
The NSPIRE standards webpage states: "Following intensive review and revision, HUD presents a fully updated set of NSPIRE standards. The improvements in this release focus on technical accuracy, relevance, and clarity."
LeadingAge has identified several key standards updates in Version 2.1, including related to bathtubs and shower functionality, carbon monoxide detectors, exhaust ventilation, electrical components, and fire extinguishers. The updated standards include two key suggestions provided by LeadingAge:
Fire Extinguishers
In recent comments to the agency, LeadingAge cautioned against what appeared to be a new requirement under NSPIRE to have a fire extinguisher present in every unit. Specifically, LeadingAge stated: "We strongly urge HUD to reconsider the draft standard under NSPIRE to require a fire extinguisher in every unit, replacing it with a requirement to install them regularly at a certain measure throughout the hallways of properties. Having a fire extinguisher in the unit will increase the likelihood that a resident will remain in the unit in the case of the fire and try to extinguish it, instead of exiting the unit as quickly as possible. Older adult residents should make every effort to escape the location of the fire, and they are not likely to be trained or able to use the fire extinguisher" (page 5).
In the NSPIRE Standards Version 2.1 for Fire Extinguishers, the "missing" deficiency related to fire extinguishers is limited to situations where there is evidence of previous installation: "DEFICIENCY CRITERIA: Fire extinguisher is missing (i.e., evidence of prior installation, but now not present or is incomplete)."
Carbon Monoxide Detectors
Another improvement in the updated standards related to carbon monoxide detectors. While LeadingAge strongly supports the presence of carbon monoxide detectors in units with (or connected to other units) with gas-powered appliances, LeadingAge urged HUD to generally provide clarity for situations where local building codes may have differing requirements than HUD's physical inspection standards. This recommendation also applied to other "affirmative" safety standards proposed by the agency under NSPIRE, including safe drinking water standards and specific kitchen and sanitary room components. 
In its comments to the agency, LeadingAge wrote: "Several of HUD's proposed affirmative safety standards would exceed local building codes and create significant costs for housing stakeholders….While we commend HUD for consider the implementation of affirmative safety standards, we also urge the agency to consider the impact on building systems; in some cases, the proposed changes represent very significant upgrades or overhauls. We therefore urge the agency to either defer to local building codes, or to slowly phase in the above-mentioned affirmative safety standards, and to consider approving additional project funds to cover the costs of these upgrades."
In Version 2.1 of the NSPIRE standards, the carbon monoxide alarm standard includes the following note: "This is not a replacement for a code inspection. All requirements of IFC Sections 915 and 1103 must be met, even though only the criteria listed herein will be inspected for in a NSPIRE inspection. Local or state code will take precedence over HUD requirements if that code is more protective than the HUD requirements, with documentation and approval."
Stakeholder Input
HUD is still welcoming informal comments on the draft standards; LeadingAge is compiling feedback on HUD's specific questions:
Is HUD inspecting the right things that are most critical to housing quality? 
Are there items that should be added to or deleted from the list of inspectable items?
Do the health and safety determinations and correction timeframes make sense?
Are the reasons or rationales for inspecting these items logical and easily understood?
Once the draft standards are stable, HUD will issue a Federal Register Notice seeking formal public input on the standards before they are locked in under the new NSPIRE inspection approach.
In a recent NSPIRE proposed rule issued by HUD, the agency proposed requiring a regular update to the standards to keep up with evolving industry practices. Under the proposed rule, the standards would be updated with the opportunity for public input every three years. While LeadingAge supported the proposed provision's efforts to increase transparency, modernization, and public input into REAC's processes, LeadingAge's comments on the proposed rule also cautioned the agency against making too many standards updates too fast, without giving housing providers a chance to "catch up" or to offset costs.
More information on the proposed rule and LeadingAge's comments is available here. To join LeadingAge's HUD Oversight Workgroup, which hosts monthly discussions for LeadingAge affordable housing members to hear and discuss updates to the way that HUD conducts oversight of the portfolio, email Juliana Bilowich at jbilowich@leadingage.org.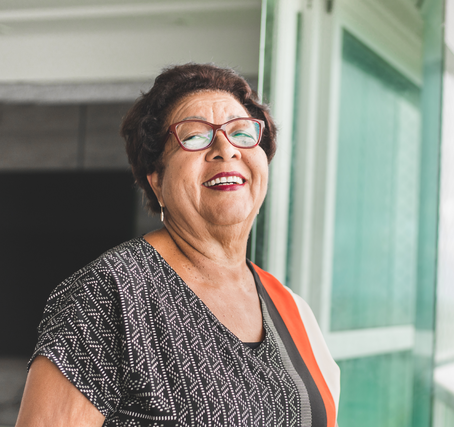 Most Recommended