HUD Supports Vaccine Clinics, Urges Caution
Through the CDC's Pharmacy Partnership program and beyond, COVID-19 vaccine clinics are ramping up at HUD-assisted senior housing communities. In addition, the CDC plans to launch retail pharmacy vaccine access, and many states and territories have begun rolling out vaccinations separately from the CDC on an individual basis, creating more opportunities for HUD-assisted resident access to the COVID-19 vaccine.
As providers assist residents with vaccine access, HUD has weighed in with key considerations and precautions for property staff to keep in mind as they work to increase resident and staff access to the life-saving vaccine.
Supporting Resident Vaccine Access
Because HUD Section 202 properties have been prioritized in many states for the CDC's Pharmacy Partnership for Long-Term Care program, senior housing communities are in a position to bring the COVID-19 vaccine to tens of thousands of older adults with low-incomes.
"We were very pleased with the [CDC] decision to include Section 202s in the early distribution of the vaccine," said Toby Halliday, director of asset management and portfolio oversight within HUD's Multifamily Housing programs during the January 19 LeadingAge Section 202 and Vaccine Clinics Forum. "We will support that effort in any way that we can."
HUD Limitations
While HUD has expressed strong support for the CDC's decision to include HUD Section 202 communities in the vaccine distribution partnership with pharmacies, the Asset Management Director also clearly stated HUD's limitations with regard to the "healthcare realm," citing lack of health care expertise and lack of funding for health care activities: "HUD has avoided any kind of guidance or direction on vaccines…We will stay out of the way of public health experts and epidemiologists," said Halliday during the January 19 LeadingAge vaccine forum.
Authorizations, Restrictions, and Resident Protections
Because of the unique position of housing providers in an otherwise medically-dominated Long-Term Care pharmacy partnership overseen by the CDC, housing providers organizing vaccine clinics have been faced with many challenges and questions. HUD has provided some insight for housing staff.
Complying with Fair Housing restrictions and privacy protections: Although HUD has yet to issue guidance on Fair Housing issues related to vaccine clinics and subsequent pandemic operations at the property, HUD has urged owners to be very cautious when navigating or handling resident medical information. When asked about restricting activities for residents who had been vaccinated during the LeadingAge January 19 vaccine forum, Toby Halliday of the Asset Management Office stated, "Owners have no legal justification for requiring residents to provide information on their private medical history, including whether they've been vaccinated and [owners] certainly can't exclude residents from activities based on private health information." HUD has not authorized or required owners or managers to keep and / or secure private health information, Mr. Halliday said when asked about whether HUD-assisted owners can hold onto vaccination cards for residents. "Owners should be extremely cautious about doing this and should probably get legal advice before they pursue something like that," Mr. Halliday said.
Using property space for vaccine clinics: Like mobile COVID-19 testing or flu shot clinics hosted by HUD-assisted housing providers, HUD allows the temporary use of common spaces – including parking lots, vacant offices, and property common areas – to provide residents with access to testing or vaccines. HUD specifically added language addressing vaccine clinics to their Multifamily Housing COVID-19 Q&A dated January 4.
Using property funds for vaccine clinics: Although the temporary use of property common spaces by providers of healthcare services to provide flu shots and/or COVID-19 testing and vaccines to residents is allowable, HUD has been clear that the services must not affect property operating costs beyond budgeted and approved supportive services funds. It is unclear if the costs for extra staffing time and equipment incurred by housing providers to set up vaccine clinics will be an eligible use of future COVID-19 relief dollars allocated by HUD.
Ensuring laboratory waivers: When hosting a medical service like COVID-19 testing at the housing community, HUD has reminded housing providers to ensure that their site has a Clinical Laboratory Improvement Amendments (CLIA) certificate of waiver or is covered by another facility's CLIA certificate (for example, the medical provider).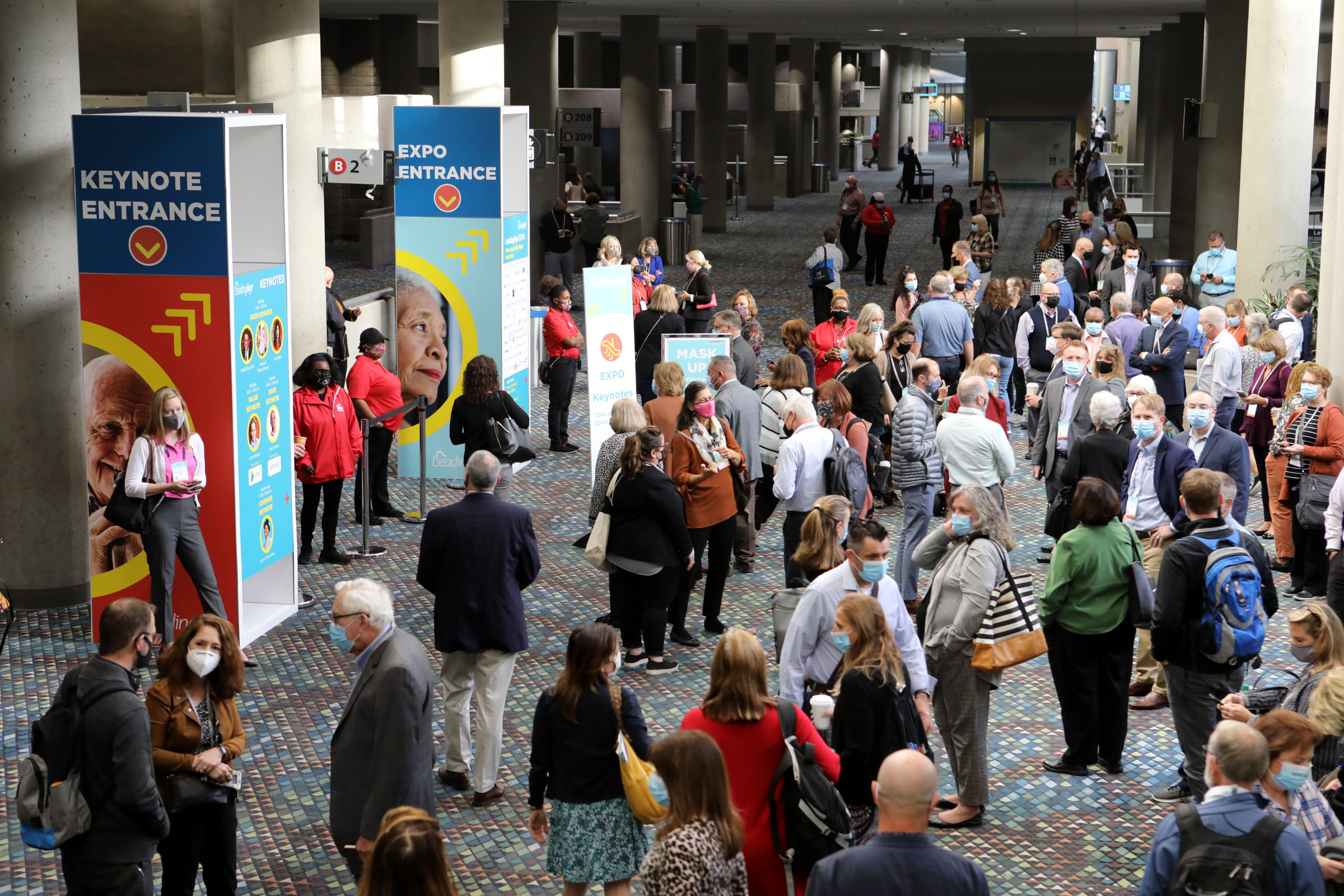 Member Recommended