Workforce |
September 30, 2022
New Research Yields Actionable Insights to Bolster Workforce Recruitment
Understanding potential aging services employees is more important than ever, as LeadingAge provider members are in dire need of staff in all roles. That's why LeadingAge expanded our Opening Doors to Aging Services initiative to explore potential employees' perceptions of aging services jobs, as well as how best to talk to them about employment in our field.
New Opening Doors to the Aging Services Workforce research finds strong openness to work in a range of jobs at aging services organizations and identifies potential employees' preferences of job attributes and benefits, beyond wages. Through a national survey of potential employees (U.S. adults 18-54, less than a college degree, and are open to a new job working with older adults), LeadingAge found:
Seventy-five percent of potential employees would apply for a job in the sector today.
More than four times as many potential employees hold positive perceptions of the aging services field than negative: 58% positive, 13% negative, with 29% neither positive nor negative.
That number increases among potential employees who are previous consumers of aging services: 62% hold positive views (which is nine points higher than potential employees who have not been a consumer, 53% positive).
As providers navigate rising operating costs and a highly competitive labor market, the research explored what attributes and benefits potential employees value beyond wages. Important findings include:
64% of potential employees would consider a job with lower wages than desired–if the job offered better benefits and attributes.
Top attributes that potential employees seek include practical work-life balance considerations, such as stability, flexibility, consistent work hours, and transportation; benefits include paid time off and affordable health care.
"With nearly every aging services provider experiencing a staffing shortage, members have been asking for tools to support recruitment efforts," said Jenna Kellerman, LeadingAge director of workforce strategy and development. "LeadingAge is excited to share new research that will guide the development of tools and resources for members' recruitment and retention efforts. We've gained useful insights into the effectiveness of certain messages, as well as potential attributes and benefits that are appealing to potential staff. Opening Doors to the Aging Services Workforce is an exciting way for LeadingAge to support members in this urgent priority."
Insights Into Action
LeadingAge used this research to develop guidance on communicating with potential employees. The new resources include tested strategies, message frames, messenger advice, and job-specific insights. The How to Talk to Potential Employees resource pairs the most valued job attributes with top messages by job category. Use these tools to strengthen your recruitment communications!
Opening Doors to the Aging Services Workforce is the second phase of the national-state, long-term initiative that debuted in 2021 to raise awareness and improve perceptions of aging services among the public at-large. This new work is part of LeadingAge's organization-wide expansion of efforts to support provider members in hiring essential employees to deliver quality services. 
Be sure to check out other resources on bolstering the workforce through career ladders and lattices, shared with members throughout September during National Workforce Development Month.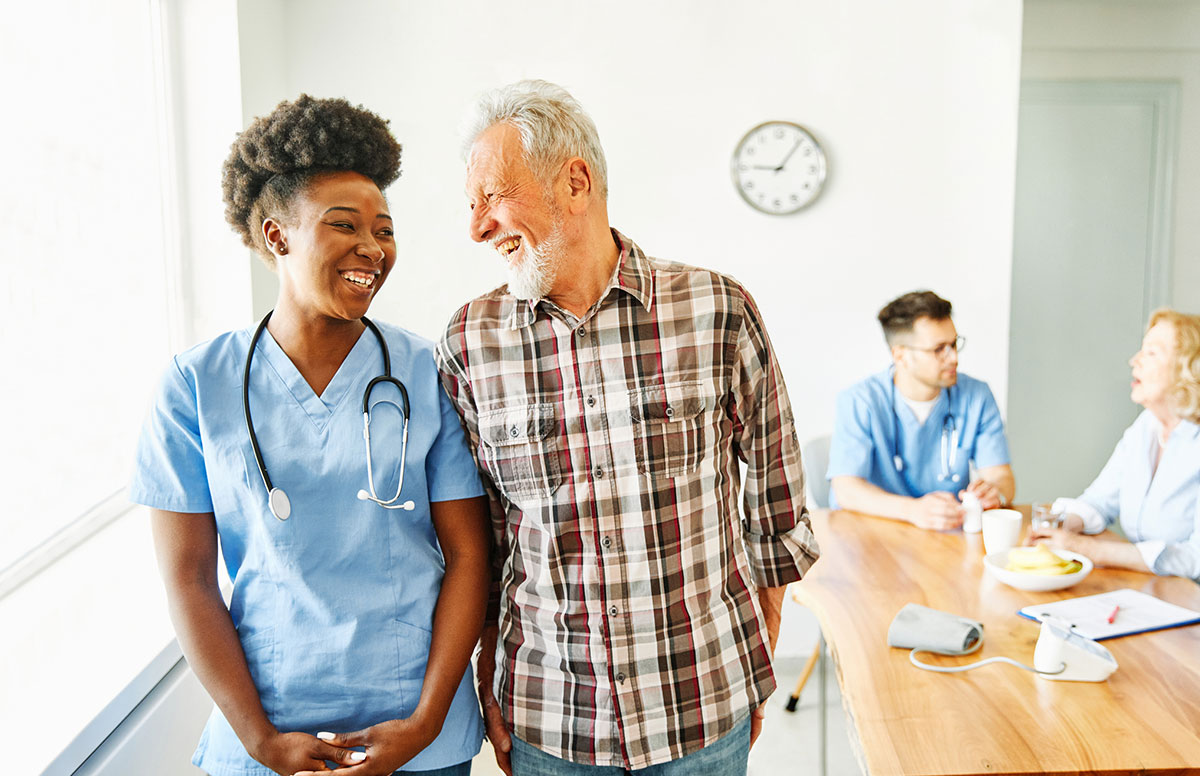 Member Recommended