PRF Reporting Portal Opens and New Resources Available
The first report must be submitted between July 1 and September 30, 2021 for providers who received PRF payments between April 10 and June 30, 2020. LeadingAge would recommend that providers review the new resources thoroughly; where applicable, consult their accountants and auditors for advice; and attend the available HRSA and/or LeadingAge July webinars to ensure they fully understand the requirements prior to the reports submission.
Key updates to the June 11, 2021 PRF reporting requirements include:
The period of availability of funds is based on the date the payment is received (rather than requiring all payments be used by June 30, 2021, regardless of when they were received).
Recipients are required to report for each Payment Received Period in which they received one or more payments exceeding $10,000, in the aggregate, (rather than $10,000 cumulatively across all PRF payments).
Recipients will have a 90-day period to complete reporting (rather than a 30-day reporting period).
The reporting requirements are now applicable to recipients of the Nursing Home Infection Control Distribution (formally known as the Skilled Nursing Facility and Nursing Home Infection Control Distribution) in addition to General and other Targeted Distributions.
Reporting Portal Registration – The first step in PRF reporting is registration. HRSA encourages all providers to register in the reporting portal in advance of their relevant Reporting Time Period dates but must register before reporting. The registration process takes approximately 20 minutes and must be completed in one session.
LeadingAge has compiled all the links you need related to the PRF reporting portal and the new HRSA resources available to help providers navigate the completion and submission of the reports:
· The PRF Reporting Portal – User Guide for Registration
· The PRF Reporting Portal – User Guide for Reporting
· The PRF Reporting Portal FAQs – There are a number of new FAQs dated 7/1/2021 that address lost revenues, use of the PRF funds, and how "other assistance received" will be treated as part of the reports. LeadingAge will be analyzing and summarizing some of these FAQs over the coming weeks but providers are also encouraged to review and see what other questions they might have based upon this new information.
· The HRSA PRF Reporting Portal – Data Entry Workbook
· Update PRF FAQs as of July 1, 2021
Webinars
HRSA will be hosting a July 8, 3p ET webinar to provide technical assistance on reporting. Providers can register for that here.
LeadingAge is also hosting a "Complying with New Provider Relief Fund Reporting Requirements" webinar on July 27 at 2p – 3:30p ET presented by CLA who will help members figure out how to approach these reports based upon the new information available and discussing what questions may remain. Please submit questions you have about PRF reporting to Nicole Fallon in advance of the webinar and we will work to get these items answered as part of the webinar.
Technical Assistance
HRSA is making real-time technical assistance available to providers by calling the Provider Support Line at (866) 569-3522; for TTY dial 711. Hours of operation are 8 a.m. to 10 p.m. Central Time, Monday through Friday.
In addition, it will be offering an on-demand Portal demonstration video tutorial in July.
LeadingAge will be reviewing, digesting and providing additional analysis on the new tools, FAQs and resources in the coming weeks to help providers get ready to report. For now, here are a few highlights of new information we received, today, directly from HRSA in relation to some questions we had previously posed on behalf of members:
· Provider PRF payment information will pre-populate in reporting portal form: Once a provider has registered their tax identification number(TIN) (including subsidiary TINs, where applicable) and they log into the portal, it will show the payments received by the provider for the current reporting period. Providers are encouraged to double check this data with their own records to ensure no additional payments were unintentionally associated with their TIN.
· Period of Availability clarification: This is the period of time that a provider has to spend PRF payments during a given Payment Received Period. It begins on January 1, 2020 and ends based upon the applicable Deadline to use Funds tied to the Payment Received Period. For the first report, the period of availability to use funds received between April 10 and June 30, 2020 is January 1, 2020 through June 30, 2021.
· Reporting Entity for Targeted Nursing Home Payments: There are two types of targeted PRF distributions for Medicare and/or Medicaid skilled nursing facilities and nursing homes: Targeted SNF Distribution (received May 2020) and Nursing Home Infection Control payments. In some cases, for nursing homes that are under the TIN of a hospital or other provider, these payments may have been received by that entity. HRSA clarified for LeadingAge that it is the original recipient –in this case the hospital or other provider — not the nursing home that will be the required reporting entity on these funds.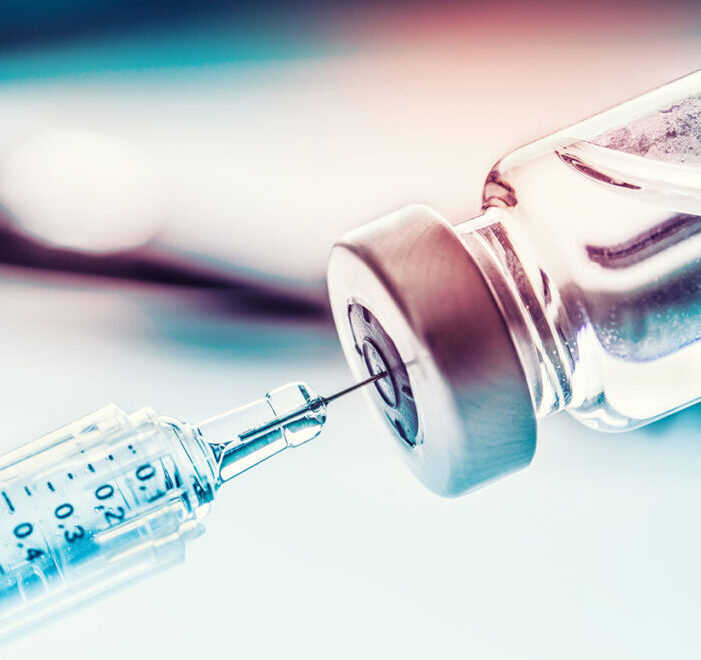 Most Recommended