Putting Out a Red Carpet to Recruit New Employees
As LTSS providers struggle to recruit new employees during an unprecedented workforce shortage, they are searching for new ways to recruit and attract potential frontline caregivers. This pool of candidates, 19 months into the pandemic, not only has a wide variety of employment options, but may be afraid to work in this field.
"When we're marketing to a prospective resident who's looking at several different retirement communities, we want to find out what's important to them," says Jill Sorenson, a senior vice president at Life Care Services (LCS). "Once we find out, we focus on how our community will address that concern."
Why not, she asks, apply the same principles to the way we recruit staff?
The group of 13 LCS communities that Sorenson oversees (nine of them in Florida), created a recruitment task force in April 2021 to research a variety of best practices and develop toolkits that individual communities can put in place.
The approach that emerged was to focus on what job applicants need and want out of a job: "It may be flexible hours, it may be the benefits, it may be the work culture, it might be the ability to have a career path and advance into greater positions within the company," Sorenson says. "We have to put out the red carpet for these applicants, to make them want to come work for us. And we have to tell them how our community will meet their specific needs and desires."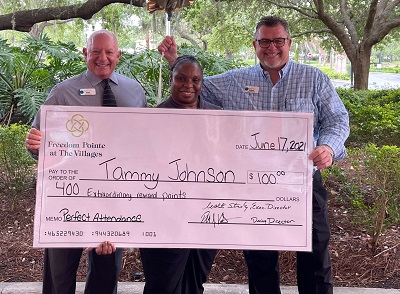 Rosanne Lamb, senior director of HR, says one important principle is that communication with applicants must be constant—and quick.
"We focus on a rapid response time to applicants or inquiries that come in," Lamb says. "Keeping in touch with the candidate throughout the process is important now more than ever, because there are a lot of options out there. [An applicant] is not necessarily going to hang out and wait for us to make a decision."
Candidates who walk in the door are not just handed an application on a clipboard; this approach requires a one-on-one screening interview.
"One community has implemented a standard that nobody will wait in the lobby for more than three to five minutes max," says Sorenson. The receptionist has a list of staff on duty and will immediately reach out to the appropriate department manager to come and talk to the applicant. If the first person is unavailable, there is a secondary choice. If necessary, other staff, up to and including the executive director, will meet with the applicant.
"Within that first three to five minutes of coming onto our campus," says Sorenson, "there's somebody sitting down with them: 'Do you have time to interview right now? If not, when can we schedule you?'"
Once hired, good communication continues. Supervisors text new employees on their first day, welcoming them, telling them where to park and meet the rest of the team.
"Throughout the onboarding process, we talk about making personal connections with our new staff, and ensuring that they have a welcoming, robust orientation process," says Lamb. "And frankly, that's a challenge because of COVID, for many reasons, but we're still trying to drive home that this strategy is part of our retention and recruitment."
A recruiting toolkit originally created by Sorenson's group is now in use at all LCS sites. HR teams and recruiters have a recruitment dashboard to help manage the process and track the sources of applicants. LCS has designated September as its "national recruiting month," complete with a calendar of events, including a "Tuesday Tips Call" that brings together all of the executive directors, health care administrators, HR directors and recruiters. The 30-45-minute calls include a presentation by the national HR team and time for questions and idea-sharing.
"Everybody feels like they've run out of ideas," says Sorenson. "Everyone is looking for the secret sauce that we can't really find to fix this problem. But what we can do is share ideas with each other."
Participants in the Tuesday meetings are eligible for a drawing for Amazon gift cards; a BINGO-like card (called REKRT) spelling out all of the month's recruitment ideas allows participants to win a free day's vacation.
"Our community staff are just overwhelmed with the rise in COVID cases, the labor crisis, and all the reporting they have to do now," says Sorenson, "so, we're trying to make it simple for them and give them practical tools, but also make it a little bit fun and motivate people to get back on the recruiting bus."
LCS believes you can't talk about recruitment without talking about retention. "We put just as much energy into talking about employee rewards, referral bonus programs, or changing what we've traditionally done to find different ways to reward our employees. We need to ensure that we're listening to our staff, we understand what their needs are, and not forget those people that are the stars, and that everything we do hangs on them."
Sorenson and Lamb say that measuring the results of this approach can be tricky because there are so many variables: location, the COVID situation in different regions, competition from other health entities for staff, and more.
"Once you net all of the variables, the way you can measure results is in your overtime use and your agency use," says Sorenson. "And we have seen a decline in both now, for the last two months. So that's been very encouraging."
Do you have a story to tell? The LeadingAge Story Collector, powered by Greystone, makes it easy to submit yours. Try it now.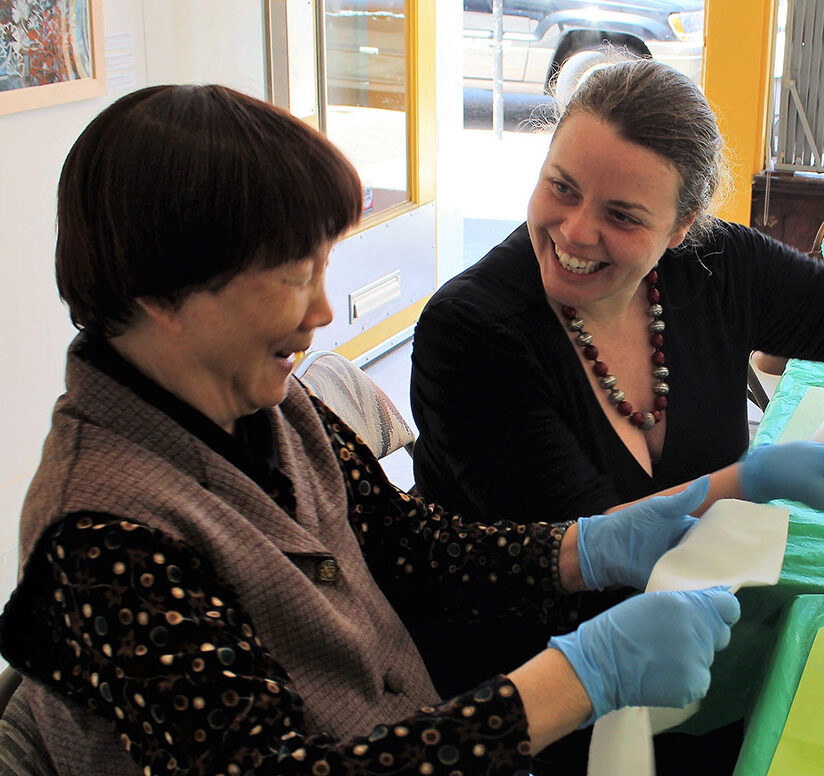 Most Recommended