Living Out Your Commitment to Diversity, Equity, and Inclusion
Immediately after the death of George Floyd in May 2020, several companies around the nation released public statements decrying discrimination of all kinds and sharing their commitment to create fair, supportive, and value-based workplaces for their employees. Over the last two years, more organizations have joined this important movement, stepping up to issue statements that reflect their commitment to diversity, equity, and inclusion (DEI).
I celebrate each organization's statement. But I also wonder how each well-meaning commitment statement will be translated into meaningful action—and quantifiable outcomes.
How does an organization address systematic issues related to diversity, equity, and inclusion? These steps represent a good place to start:
Ensure that C-suite leaders and others are paying attention to who is in the room—and who is not present—when strategic discussions are underway and career-advancing, resume-building work assignments are being decided. Inviting a diverse group of employees into the decision-making process benefits your employees and strengthens your organization's future leadership bench.
Reimagine recruitment practices so your organization can broaden its candidate pool when filling mid-level management and C-suite positions. A larger, more diverse candidate pool gives your organization the best chance of hiring the best employees for high-level positions while also creating a workforce that is highly diverse.
Improve communication among all leaders in your organization so you can create a culture that empowers and elevates all employees, regardless of title or work responsibilities.
LeadingAge is committed to supporting members as they implement these and other steps along the DEI journey. In 2021, the LeadingAge Board of Directors made that commitment official when it adopted the following statement:
LeadingAge recognizes the intersectionality of ageism, racism, and other forms of discrimination. We are committed to being a just, inclusion, antiracist, and equitable community that values and honors the unique qualities, wisdom, and lived experience of all people.
We are steadfast in our commitment and will invest in opportunities to foster a diverse, equitable, and inclusive community, where all are able to meaningfully contribute and thrive.
This DEI Commitment Statement is more than just a collection of nice words. Rather, it forms the foundation of action that LeadingAge is taking to increase diversity in the field of aging services. Our first major investment in this effort involved creating and providing ongoing support to the new LeadingAge Leaders of Color Network.
The groundwork for the Leaders of Color Network was laid in late 2020 when researchers at the LeadingAge LTSS Center interviewed leaders of color in member organizations about their experiences working in the field of long-term services and supports (LTSS). Interviewees agreed that creating networks for leaders of color could help address disparities in the LTSS workplace.
Two senior leaders of color—Deke Cateau, a LeadingAge board member and CEO of A.G. Rhodes in Atlanta, GA; and Erica Thrash-Sall, executive director of McFarlan Charitable Corporation, managed by Presbyterian Villages of Michigan in Southfield, MI—were instrumental in helping LeadingAge launch the Leaders of Color Network in late 2021. The network's momentum continued in 2022, when the Leaders of Color Network Advisory Board was established. The advisory board is led by Chair Karen Gipson, chief mission advancement officer at Aldersgate in Charlotte, NC, and Vice Chair Moniqua Acosta, director of volunteer services at Landis Homes Retirement Community in Lititz, PA.
It didn't take long for the network's advisory board to recognize that, to date, leaders of color have had limited involvement in advocacy activities taking place locally or in conjunction with LeadingAge and its state partners. To help reverse this trend, the Network is hosting a three-webinar advocacy series in early 2023 to help leaders of color bring their voices to LTSS advocacy efforts. While webinar programming is geared to the needs of leaders of color, the network encourages all leaders and allies at LeadingAge member organizations to join with leaders of color in attending the webinars and bringing the lessons back to their organizations.
The three, 75-minute webinars (open for registration) include:
The ABCs of Advocacy (January 17 at 3 p.m. EST) will explore the basics of advocacy, how it influences public policy and laws, the effect it can have on provider organizations, and the unique perspectives leaders of color bring to the process.
Let's Talk about State Advocacy (February 14 at 2 p.m. EST) will explore how state advocacy works, how it impacts providers of aging services, and how team members at all levels of an aging services organization can become engaged in advocacy.
Let's Talk about Federal Advocacy (March 23 at 2 p.m. ET) will provide an overview of the federal advocacy process and explore how leaders of color can make their voices heard by policymakers in federal agencies and legislators on Capitol Hill.
We hope all leaders of LeadingAge member organizations will register for and participate in the upcoming advocacy webinars. Together, we can bring about meaningful changes in how communities, states, and the federal government address the needs of our growing older population.
Adrienne Ruffin is vice president and head of LTSS Strategic Initiatives and Operations at the LeadingAge LTSS Center @UMass Boston.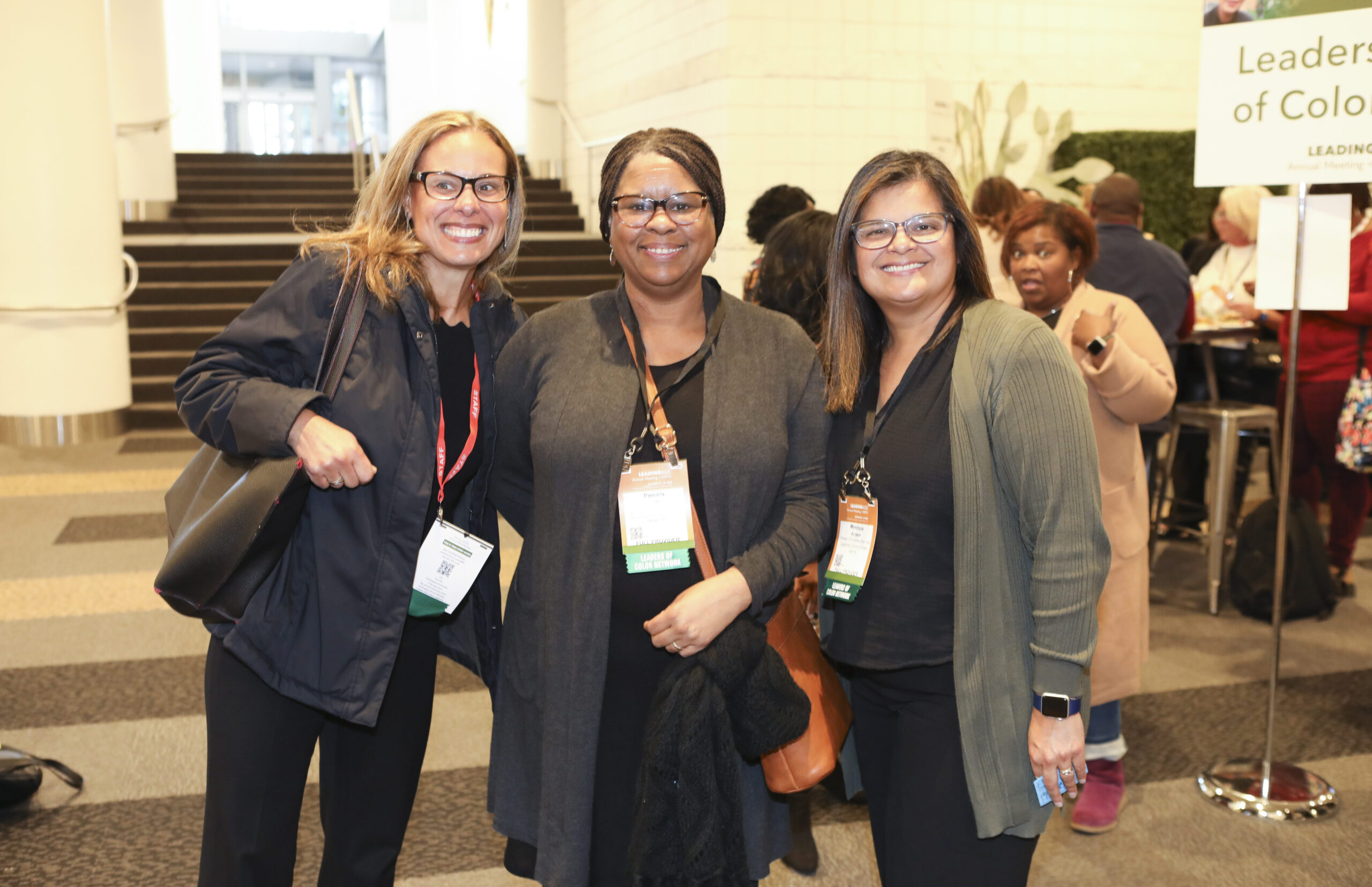 Most Recommended