Presbyterian Senior Care Network's Paul Winkler Will Receive the 2021 LeadingAge Award of Honor
LeadingAge is proud to announce that Paul Winkler of Presbyterian SeniorCare Network (PSCN) is its 2021 Award of Honor winner. The award will be given at the LeadingAge Annual Meeting + EXPO in Atlanta, GA, on Oct. 25.
Winkler, who recently retired after 34 years with PSCN, including the last 21 as President/CEO, has been lauded as both an innovator in services and a mentor for new generations of leaders in the aging services field. Under his leadership, PSCN has grown to serve more than 6,500 people per year in western Pennsylvania.
Winkler is known for guiding PSCN's groundbreaking work to reimagine the care of elders living with dementia. In the early 1990s, he was part of the team that created the award-winning Woodside Place, a dementia-specific personal care community that helped launch the person-centered care movement that revolutionized the field.
"If you looked at the standard of care for people with dementia in the 1980s and early 90s, [we saw] people physically restrained or chemically restrained in nursing homes," Winkler says. "And the opportunity to participate in a study tour in England in 1988, to see the prototype program at Woodside in Birmingham, was transformational. It opened our eyes to how we could create a better environment for people with dementia—looking at them as being unique and having special needs; that wasn't the case prior to that."
Person-centered principles now inform all of PSCN's services. Winkler oversaw the creation of Dementia360, a comprehensive care management program that empowers and supports family caregivers. He also led the launch of one of the nation's first personal care homes and affordable housing communities for people living with HIV/AIDS. The Woodwell Hospice Program, a partnership with Family Hospice and Palliative Care, won the Circle of Life Award in 2007 from the American Hospital Association. He has also led the effort to add low-income senior housing communities in the Pittsburgh area, and to create Envisage, a lifecare-at-home program.
During the COVID-19 pandemic, Winkler acted to support PSCN staff as they continued to serve residents and clients while under tremendous stress. He established a childcare assistance fund to help team members who were struggling due to school closures. With 10 other faith-based western Pennsylvania organizations, he helped create the Crisis Employee Support Program (CRESP) that provided nearly 10,000 front line workers and their families with direct support: food deliveries, personal finance counseling, and mental and emotional health services.
Winkler is also known as a mentor and resource for young leaders. He has taught leadership at several universities, and has been a coach for LeadingAge's Larry Minnix Leadership Academy and for the LeadingAge PA Fellows in Leadership Program. He has chaired the LeadingAge PA Board and was LeadingAge PA's Distinguished Service Award winner in 2020.
He emphasizes the importance of collaboration behind so many past projects, and its importance for the next generation of leaders: "The connection between collaboration and innovation has been a really exciting place to be, and has opened up all kinds of doors, all kinds of possibilities. We're partners in a PACE program here, and […] we're working on an LGBT senior housing program right now with a partner. A lot of our affordable housing [projects] were done with other partners."
Winkler adds, "How can we be the people to reinvent what we have rather than wait for some disruptive innovation? We need to get comfortable [with] constantly challenging ourselves about what we're doing and how we can make it more person-centered, more consumer-driven. And, how can we blow some things up that really haven't worked well, or are not what people want? We need to constantly be reinventing what we're doing."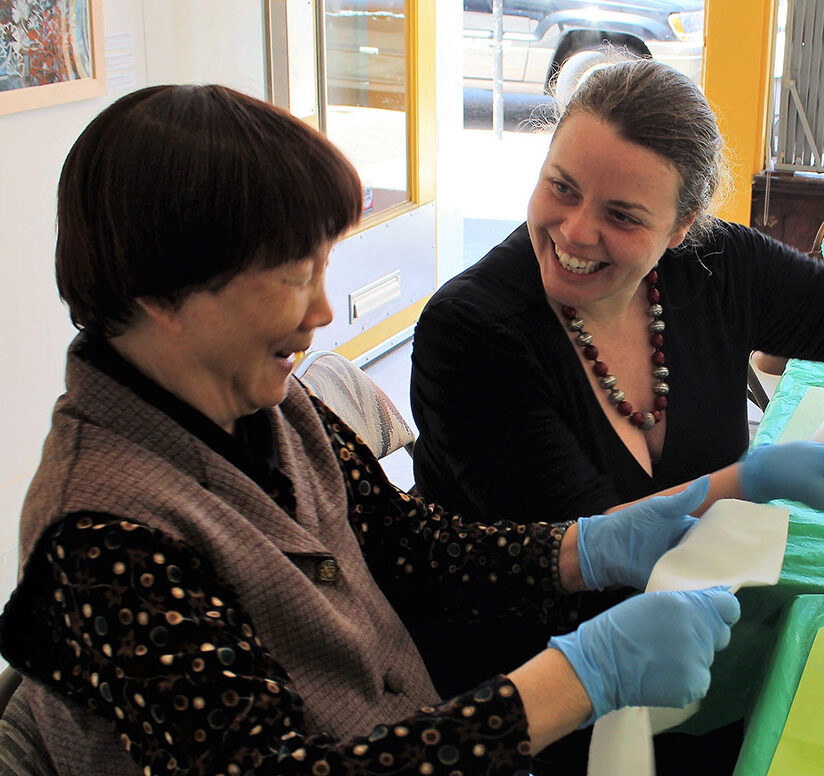 Member Recommended