Workforce
We are committed to disseminating information about workforce-related challenges, and collaborating with employers and policy makers to identify, demonstrate, and assess workforce development and improvement practices.
Focus on Workforce Solutions
Join this virtual LeadingAge for an expert panel discussion of how smart, collaborative implementation of apprenticeship strategies can help address the ongoing workforce crisis.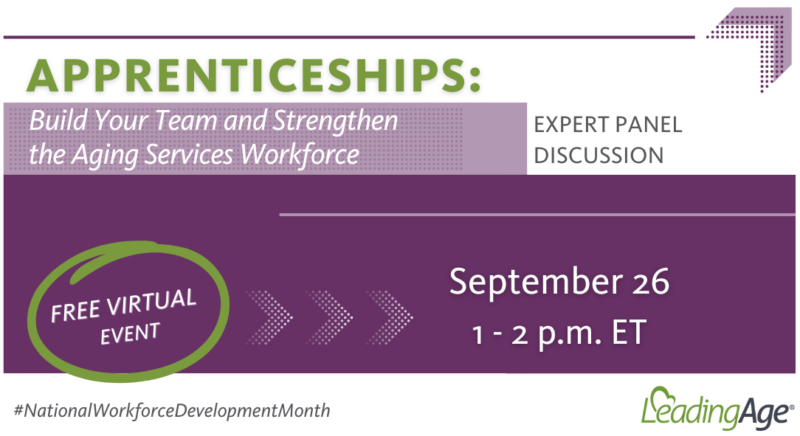 The Workforce Crisis
The workforce crisis in aging services is real and requires action on many fronts, with an all-of-government approach. LeadingAge's ongoing Aging Services Workforce Now advocacy campaign calls for a wide range of solutions to ensure America's older adults and families can get the care and services they need.
AGING SERVICES WORKFORCE NOW!

Workforce Resources You Need Now
Opening Doors to the Aging Services Workforce
LeadingAge understands the urgency of your workforce needs. That's why we expanded our Opening Doors to Aging Services initiative to explore potential employees' perceptions of aging services and how best to talk to them about jobs in our sector.