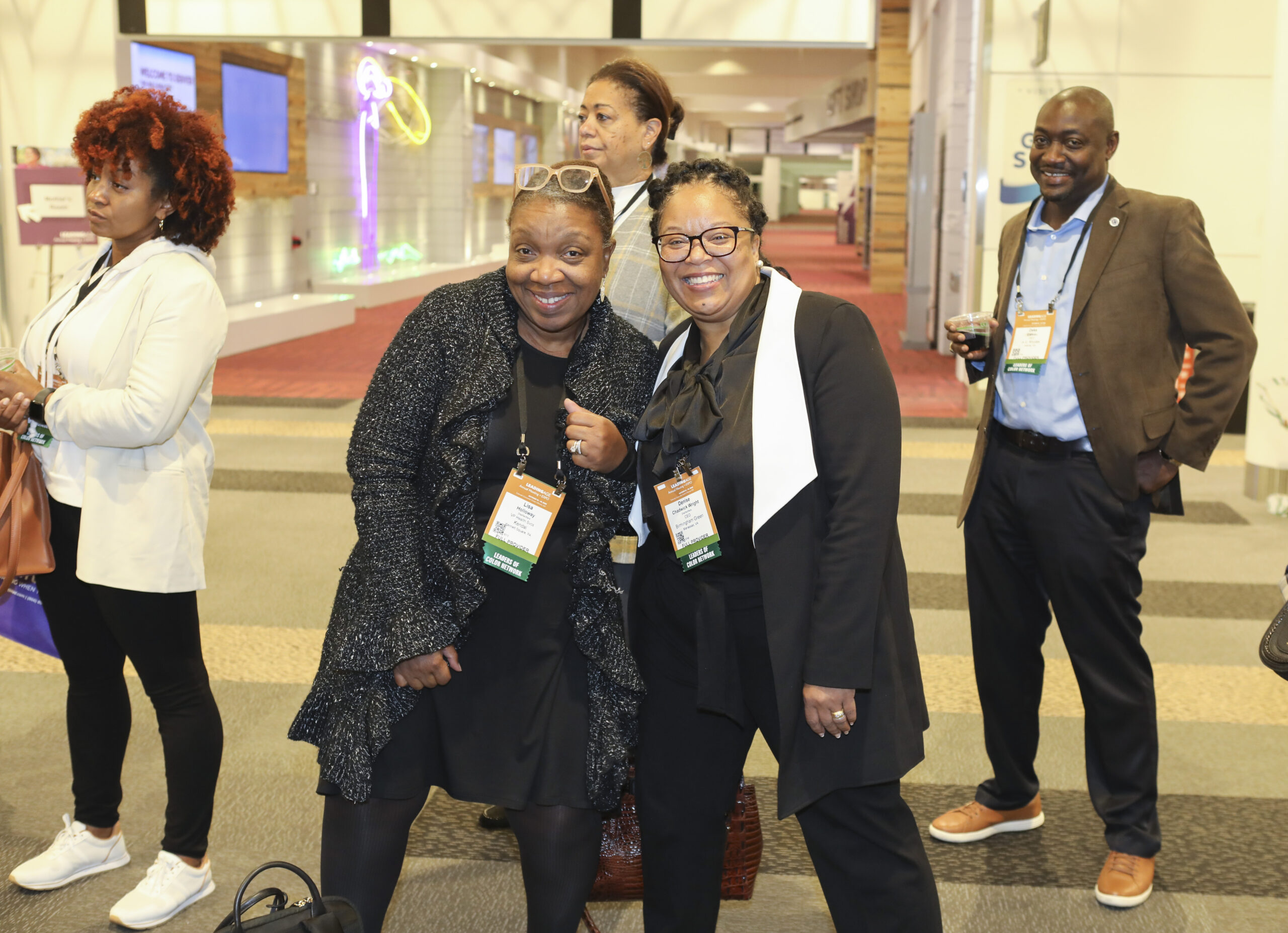 Join Us in Chicago
Right now, we have a unique opportunity to redefine what it means to grow old in America. Disruption is a catalyst for evolution—and this is our time to leverage all that we've learned, experienced and achieved to drive our mission forward. Be part of it by joining your colleagues and leading experts from across the aging services field for conversations that fuel progress, and discover ideas that will help your organization better prepare for whatever comes your way next.
Education Program
Learning with LeadingAge isn't like the offerings you get anywhere else. We don't shy away from the tough topics, but you can count on your LeadingAge community for openness and support through even the most difficult discussions. No matter what the subject matter of the sessions you choose, you'll walk away with measurable, actionable and scalable ideas to apply when you get back home. View the full program.
An Event You Can't Afford To Miss
Take it from those who attend the meeting, you won't want to miss this!
About the Experience
The LeadingAge Annual Meeting is designed for you to customize your experience to focus on your individual goals and the goals of your organization. No matter what your plan – these are three features we know you'll encounter:
Unmatched Networking

Networking like you won't experience at any other event. Attendees want to gain knowledge – and they also want to share. As a member of the aging services community they, like you, know that the care for their residents only gets better when great ideas are shared.

Your Next Partner

A good idea is only as good as a partner who can help you actualize it. From companies that focus on the latest technological solutions, or help increase independence and agencies that help with staffing or marketing, your next partner is waiting for you in the EXPO hall.

Education You Can Use

The field is getting more competitive and to stand out you need to provide the most innovative programs and services. You need to know what's new and what's working for others in order to effectively meet the expectations of your current and future residents. Content is carefully curated to ensure the most relevant and timely topics are addressed with sessions, open discussions and chat rooms.
Registration Information
Learn everything you need to know about registering for the Annual Meeting. From Registration Categories and Fees to frequently asked questions about payment and cancelation, find it all here.