Advocacy | Ageism | Aging |
January 02, 2019
What Have We Done for You Lately? – December 2018
Launched a New Research Website
In December, the LeadingAge LTSS Center @UMass Boston unveiled its new website: www.LTSScenter.org. The new website represents an important milestone in the development of the LTSS Center, which was established in 2017 by LeadingAge and the Gerontology Institute at the University of Massachusetts Boston.
LTSScenter.org showcases the LTSS Center's work while offering visitors a comprehensive repository of academic and applied research that bridges policy and practice in the field of aging. We hope you'll visit LTSScenter.org often to read about the latest research in our field.
Celebrated Research Milestones
While reveling in the launch of its new website, the LTSS Center also celebrated 2018 as a year of many accomplishments, including the publication of significant research findings that:
Helped Prepare Members for the Government Shutdown
In late December, LeadingAge was looking out for housing members that would be affected by the looming government shutdown.
In advance of the shutdown, LeadingAge urged Congress to enact a final FY19 appropriations bill before expiration of the Continuing Resolution funding the U.S. Department of Housing and Urban Development (HUD) and several other federal agencies. At the same time, we kept LeadingAge housing members informed about how the shutdown, which began on Dec. 21, would affect HUD and its programs.
Commented on Important Issues
LeadingAge and its content experts lent their voices to several important issues in December:
Caregiver Benefits: LeadingAge responded to a request for comments on how to implement 2 changes to the Veterans Affairs (VA) Family Caregivers program. Those changes, which were authorized by the VA MISSION Act of 2018, include adding a new pathway to eligibility to veterans who may need services, and offering new benefits for eligible families.
Value-Based Payments: Nicole Fallon, vice president of health policy and integrated services, spoke to a number of media outlets after the Centers for Medicare & Medicaid Services took steps to reduce avoidable hospital readmissions of nursing home residents by lowering payments to nearly 11,000 nursing homes, and giving bonuses to nearly 4,000 others. "Skilled facilities have been working toward this and knew it was coming," Fallon told Kaiser Health News. She also expressed concerns that nursing homes could continue to be penalized even after they had done all they could to prevent return trips to the hospital. "At what point have we achieved all we can achieve?" Fallon asked.
Affordable Senior Housing: Linda Couch, vice president of housing policy, spoke to a number of media outlets after the Joint Center for Housing Studies at Harvard University released a report on affordable housing for low-income older adults. In December, Couch told Senior Housing News that she'd like to see a 50% increase in states' Low Income Housing Tax Credit allocations, as well as changes that would allow subsidizing of lower income households than the program currently supports. "There has been legislation introduced we hope to move further along in the next Congress," Couch said. Couch also discussed the Harvard report with McKnight's Senior Living and Reuters.
Life Plan Communities: Steve Maag, director of residential communities, was quoted in a New York Times article exploring how baby boomers are creating a surge in luxury care communities. "Baby boomers are being a very demanding customer," said Maag, adding that the senior living field must respond "to a consumer that has pushed back on everything they've touched in the last 60 years."
Led the Fight Against Ageism
From Dec. 10 through Dec. 14, LeadingAge dedicated its social media platforms to educating Americans about ageism. The week-long #WhatIsAgeism campaign was designed to spark conversations that shared information and stories about ageism, raised awareness about how to spot and address ageism, and started discussions among family and friends about how ageism affects us all. The campaign's results were impressive. For example, a total of 189 #WhatIsAgeism messages on Twitter had a potential reach of 166,000 Twitter users over the course of the week.
Launched New Education Programs
LeadingAge members engaged with our education team during 2 virtual programs presented through our Learning Hub in December.
A webinar on Dec. 12 explored the legal and operational challenges raised by the recreational and medical use of marijuana by residents and employees of LeadingAge member communities.
Our first Virtual Federal Update on Dec. 17 reviewed LeadingAge's policy successes over the past year, the outlook for the new Congress, and policy areas of most concern to LeadingAge communities.
The education team also spent December preparing for its 2019 Leadership Educator Program, which will teach a small group of LeadingAge members how to design and deliver learning opportunities in settings that range from stand-up meetings and mentoring sessions to trainings, board retreats, and strategic planning forums. The Leadership Educator Program takes place May through August, both in-person and virtually. Applications are due Feb. 4.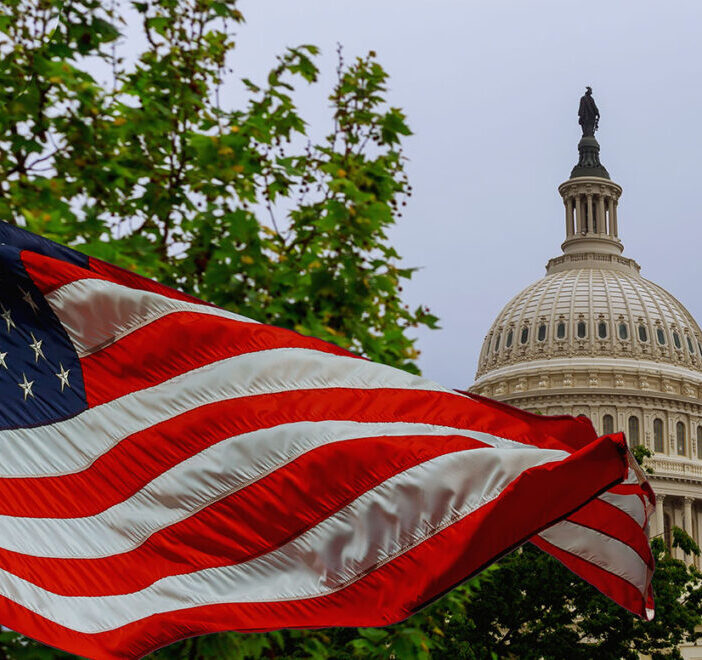 Member Recommended