Vaccine Mandates: Information, Tools, & Resources
LeadingAge is gathering federal guidance, fact sheets, toolkits and resources on the CMS and OSHA Interim Final Rules for vaccine mandates.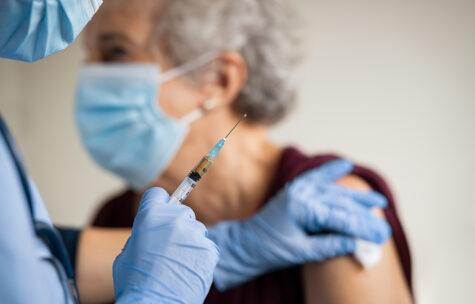 On November 5, 2021 the Occupational, Safety and Health Administration (OSHA) and the Centers for Medicare and Medicaid Services (CMS) released Interim Final Rules mandating COVID-19 vaccination for organizations with more than 100 employees and all staff in CMS-certified settings. LeadingAge members need to know how to prepare for the final compliance deadline of January 4, 2022.
In addition to helping members prepare for the final compliance of these mandates, LeadingAge is continuing to represent your interests with administrators and the media. We're in communication with CMS, have issued a public statement, and will continue to do outreach to administrators and the media as needed.
Resources & Tools
Insights & Analysis From LeadingAge
LeadingAge policy experts provided initial analysis of the Interim Final Rules.