Mission-Driven Focus on Affordable Housing Plus Services Drives New Partnership
As nonprofit and mission-driven providers, LeadingAge members are committed to delivering ever-expanding service choices to older adults and to making quality options accessible to older adults in every socioeconomic group. Mission-driven providers are also innovators, working to help elders whose needs are difficult to meet due to rigid regulatory and eligibility requirements.
One such example is a public-private partnership between LeadingAge member 2Life Communities, Brighton, MA, and the Boston Housing Authority (BHA). The partnership is replacing an outdated public housing complex–the J.J. Carroll Apartments in Brighton, MA–with a larger, energy-efficient, adaptable building that will enable residents to stay in their apartments as their needs change. As 2Life Communities President & CEO Amy Schectman often says, her organization "believes that everyone should live with us for their entire life and never have to leave us for a nursing home."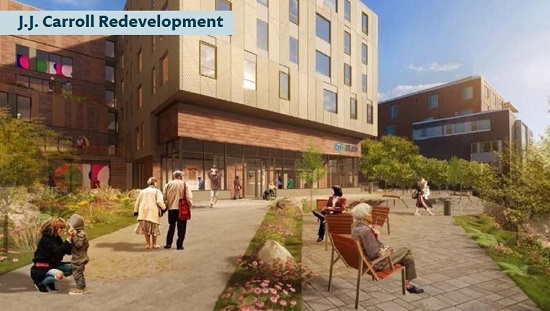 In keeping with that mission, the J.J. Carroll redevelopment will also include approximately 11,000 square feet of space for a Program of All-Inclusive Care for the Elderly (PACE) center, to be operated by Element Care, a LeadingAge member that has eight PACE centers in Massachusetts.
2Life is also partnering with Boston-based Edenbridge Health, a national organization that works with local groups to create and operate PACE programs. One of Edenbridge's priorities is to expand access to PACE-like comprehensive care to elders with moderate or middle incomes–people ineligible for PACE membership under the current model. That goal resonates with Schectman, who notes that the new J.J. Carroll community will house older adults earning up to 50% of the area median income (AMI), including subsidized apartments, and sits adjacent to 2Life's Brighton campus, which includes tax credit housing for people between 50-60% of AMI.
The question, she says, is how to serve not only the residents eligible for PACE membership, but those who have slightly more means, for whom services can be unaffordable.
"Tax credit housing really serves people between 45% and 60% of AMI," Schectman says, "and Medicaid and food stamps and many other supports kind of tap out at about 40%. We feel like the people in the 45-to-60 [range] are extremely at risk because while their rents are affordable, they don't have access to any subsidized services. Anything that happens can cause a major trauma financially."
The old J.J. Carroll buildings were torn down last year, and the new building, estimated to cost $85 million, is scheduled to open in 2023. 2Life Communities will own the building with a 99-year ground lease, while BHA will own the land. The residents in the old J.J. Carroll building were moved out last year and all have the right to return to the new community. Many are living on 2Life's Brighton campus next door, while others relocated to other BHA properties.
The new building will also include a multi-purpose room and other common areas, administrative offices for service coordinators and other staff, and some commercial space. See more details on the project on the Boston Planning & Development Agency website and the 2Life website.
Schectman says that 2Life wanted to partner with a PACE provider that could help create a private pay option that is affordable, possibly using savings on overhead costs for transportation (due to the on-site PACE center), and potentially offer reduced prices for services.
"Both Edenbridge and Element Care agree with us that it's a great vision to work on," she adds. "I want to be clear, we haven't figured it out yet, but we have made a commitment to using that co-location, and the density of it, to work together to figure it out."
Schectman sees this project as an example of what nonprofit providers can do, and why: "That's really a nonprofit approach. Because we're not gaining anything," she says. "It's not going to help us rent the apartments faster, and it's not going to get higher rents from HUD. There's no bottom-line benefit at all to us. But there's a very strong mission benefit. And that's the lens through which we decide everything about what we do."
Do you have a story to tell? The LeadingAge Story Collector, powered by Greystone, makes it easy to submit yours. Try it now.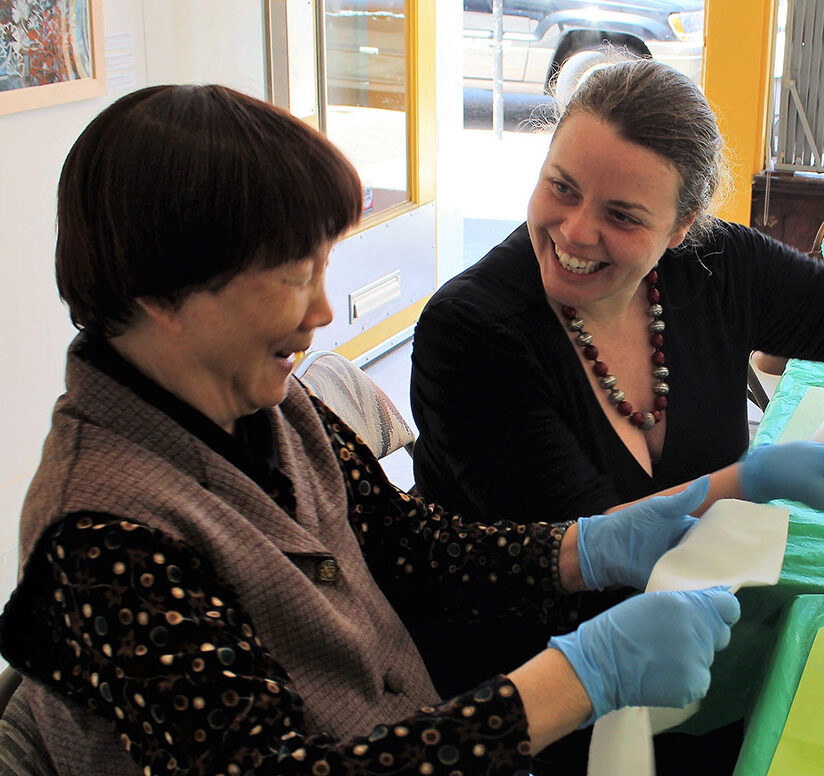 Most Recommended